---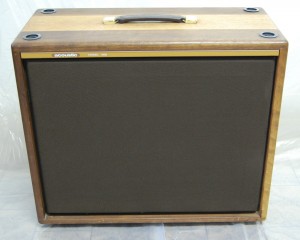 Acoustic 112GW (465) je velmi raritní 1x12" box open back side v provedení hardwood vyrobený kombinací dvou výběrových dřev Walnut-Oak-Walnut (Ořech-Dub-Ořech). Jedná se dnes v podstatě o téměř nesehnatelný box a stálo to opravdu mnoho času, úsilí a najetých kilometrů jenom proto, aby se stal součástí mé malé vintage sbírečky. Acoustic 112 GW je osazený reproduktorem EVM12L OEM. Stav boxu je jako nový, bez šrámů a odřenin a hraje opravdu skvěle a to zejména v  kombinaci s kombem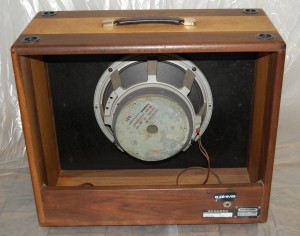 Acoustic G100T hardwood. V tomto provedení hardwood bylo těchto boxů vyrobeno omezené množství! Box Acoustic 465 byl mimo jiné určen pro kombo Acoustic 165, které osobně proslavil Frank Zappa. Později byl box značen již jen jako Acoustic 112GW pro komba a hlavy G60T a zejména pro kombo G100T ve stejném provedení hardwood. 
...and now a bit of English. The Acoustic 465 1x12" cabinet later noticed as 112GW box is a very rare an extension cabinet. It fe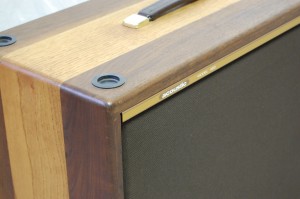 atures a premium 12" electrovoice EVM12L OEM 200W speaker a brand top quality. That speaker EVM12L OEM 200W sounds fab as the original Electrovoice does..The Acoustic 465 (112GW) cabinet comes with it. The beautiful walnut and oak cabinets are done in a hand rubbed finish. Overall condtion is very nice. As you can see, the box is in excellent shape inside and out.  A grill cloth super clean with no rips or damage of any kind. This cabinet is a great twin to the Acoustic G100T. Not much can go wrong with a cabinet so there isn't anything to worry about. All my other Acoustic stuff has held up great as well. So you can't really get any better than that. I love all the Acoustic gear. It sounds amazing but hard to find.